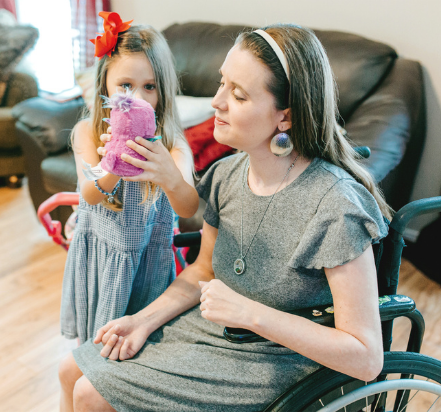 ---
How VOZ's approach makes a difference
VOZ develops custom, comprehensive maps of the patient experience by designing, organizing, and facilitating an approach that gathers advocates, care partners, patients, and health care providers to support a qualitative, in-depth approach to generating a meaningful understanding of how patients navigate all aspects of their experience. The VOZ process focuses on deciphering the trajectory from first symptoms, through diagnosis, treatment (or lack of treatment), considerations in clinical trial participation, issues of access to care and medication, gaps in resources and education, impact on family and care partners, quality of life, and decision-making. VOZ customizes the mapping to address key areas of interest for clients and develops recommendations for actions that can support the patient community while enhancing the value of your program.
---
Why VOZ?
A patient-centric approach to experience mapping:
A thorough collaboration with patients, patient organizations, health care provides, care partners, and your team to build a foundational structure that can truly instruct strategic decisions.
A staged approach to gather findings, including personal mapping validation, which often reveals new and innovative ways to engage with patients and organizations.
A set of tangible, actionable, strategic recommendations.
---
What You Can Expect
A dialogue based on trust and openness, benefiting from VOZ's deep knowledge of the role of the patient and the patient community.
An identification of gaps in service delivery or unmet patient needs and recommendations about how your strategy can fulfill these needs in a collaborative manner.
---
See What Our Clients Have to Say
"This is one the best global landscape assessments I have seen to date. You really did a great job condensing a large amount of information into something strategic that can be acted upon."

Kristin Olson Senior Director of Advocacy, Seattle Genetics
"Your partnership is invaluable. You ensured that our advisors and their caregivers left feeling heard, respected and energized. This workshop was powerful and moving, a strong reminder as to why we come to work every day."

Takeda
"VOZ became an extension of our team whenever needed - the team is always responsive. Because of the breadth of their industry knowledge their advice was always spot on and contextually appropriate. A very valuable partnership."

Anish Bhatnagar CEO at Soleno Therapeutics
"We're thrilled to have partnered with VOZ Advisors to build out a world class advocacy program for people impacted by rare respiratory diseases. VOZ seamlessly got up to speed with our business priorities and working styles. They also delivered excellence in the face of rapidly evolving timelines. The team's strategic advocacy initiatives. Their dedication, professionalism, and responsiveness make them a pleasure to work with."

Respivant
Kristin Olson
Senior Director of Advocacy, Seattle Genetics
Anish Bhatnagar
CEO at Soleno Therapeutics