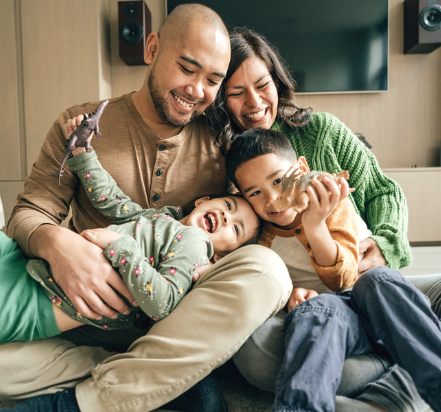 ---
How VOZ's approach makes a difference
VOZ brings decades of experience to the design, development, and implementation of ethical and responsive pre-approval drug candidates globally across a wide range of indications. Our in-depth experience with pre-approval drug candidates will support the development of a strategy that is consistent with your company's goals and objectives, while considering the patient's perspective and potential implications.
---
Why VOZ?
Our team has supported the development of policies from concept through training, implementation, testing, and reviews. We believe all companies should develop a pre-approval strategy, which does not mean that providing pre-approval drug candidates is the answer. Each company, product, and community is unique as is the context of the development of policies. We understand the perspective of patients, of investigators, and of the biopharmaceutical community as well as the difficult choices that management teams need to make. We provide structure and access to the appropriate external resources as needed, so these decisions are optimized and supported.
---
What You Can Expect
Support in developing a thoughtful company strategy that considers the patient perspective and other key stakeholders.
Guidance through the key principles of policy development to create a unified company perspective.
Determination of appropriate goals and best approaches to meeting patients' medical needs.
Examination of complex, relevant ethical dilemmas.
Assessment of key stakeholders' points of view.
Industry best practice and current perspectives.
Trusting relationships with potential program partners.
Access to additional thought leaders and resources.
---
See What Our Clients Have to Say
"This is one the best global landscape assessments I have seen to date. You really did a great job condensing a large amount of information into something strategic that can be acted upon."

Kristin Olson Senior Director of Advocacy, Seattle Genetics
"Your partnership is invaluable. You ensured that our advisors and their caregivers left feeling heard, respected and energized. This workshop was powerful and moving, a strong reminder as to why we come to work every day."

Takeda
"VOZ became an extension of our team whenever needed - the team is always responsive. Because of the breadth of their industry knowledge their advice was always spot on and contextually appropriate. A very valuable partnership."

Anish Bhatnagar CEO at Soleno Therapeutics
"We're thrilled to have partnered with VOZ Advisors to build out a world class advocacy program for people impacted by rare respiratory diseases. VOZ seamlessly got up to speed with our business priorities and working styles. They also delivered excellence in the face of rapidly evolving timelines. The team's strategic advocacy initiatives. Their dedication, professionalism, and responsiveness make them a pleasure to work with."

Respivant
Kristin Olson
Senior Director of Advocacy, Seattle Genetics
Anish Bhatnagar
CEO at Soleno Therapeutics