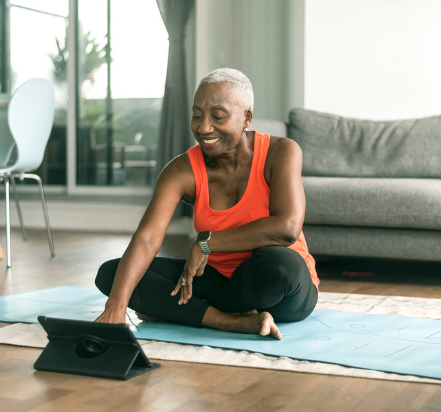 ---
How VOZ's approach makes a difference
VOZ creates open, collaborative spaces where stakeholders can examine key issues and inform the development of strategies and plans for both short and long-term internal and external stakeholder engagement that address key shared interests and drive outcomes to meet your business objectives. We design goals, objectives, and diverse interactions that advance mutual benefits, including issue-focused engagements, such as advisory boards, roundtables, co-creation workshops, and listening tours. Issues explored include unmet community needs, clinical trial recruitment and retention strategies, Patient Reported Outcomes development, access concerns, disease awareness opportunities, and post-marketing activities. We have extensive experience building and managing advocacy coalitions and conducting listening tours.
---
Why VOZ?
We have planned and facilitated hundreds of advisory boards, listening tours, and roundtables and are known by our clients and the advocacy community to produce meetings with recommendations that result in tangible collaborations. Our forums convene priority stakeholders so our clients can hear directly from patient, consumer, and health care professionals. VOZ will develop short- and long-term strategies that address key shared interests and drive outcomes to meet your business objectives and advance mutual benefit.
---
What You Can Expect
Recommendations for the right mix of participants within specific geographic and disease areas targeted to answer your unique questions.
Structured facilitation to foster interactivity and exploration of topics considered of value to your team.
Identification of concrete opportunities for potential collaboration and future engagement.
Management of advocate expectations about commitments from the company and potential outcomes.
---
See What Our Clients Have to Say
"This is one the best global landscape assessments I have seen to date. You really did a great job condensing a large amount of information into something strategic that can be acted upon."

Kristin Olson Senior Director of Advocacy, Seattle Genetics
"Your partnership is invaluable. You ensured that our advisors and their caregivers left feeling heard, respected and energized. This workshop was powerful and moving, a strong reminder as to why we come to work every day."

Takeda
"VOZ became an extension of our team whenever needed - the team is always responsive. Because of the breadth of their industry knowledge their advice was always spot on and contextually appropriate. A very valuable partnership."

Anish Bhatnagar CEO at Soleno Therapeutics
"We're thrilled to have partnered with VOZ Advisors to build out a world class advocacy program for people impacted by rare respiratory diseases. VOZ seamlessly got up to speed with our business priorities and working styles. They also delivered excellence in the face of rapidly evolving timelines. The team's strategic advocacy initiatives. Their dedication, professionalism, and responsiveness make them a pleasure to work with."

Respivant
Kristin Olson
Senior Director of Advocacy, Seattle Genetics
Anish Bhatnagar
CEO at Soleno Therapeutics